I've often threatened to write a book filled with "Things No Customer Has Ever Said." In honor of this final short week of summer, here's a short look at what might be on the first few pages.
"I just wish there had been more PowerPoint."
"That was great! Could you play that sizzle video one more time?"
"So, you're really that much bigger than your competitors? Who knew!"
"Wait...don't leave yet. I haven't really committed to anything."
"Forget what I paid last time...let's start fresh."
This week's Drift is proudly underwritten by Voicera. Are your teams 100% focused? Do you wish your teams had a 100% accurate Salesforce? Sign up for Voicera and give them EVA; the Enterprise Voice AI. Eva listens, takes notes and automatically updates Salesforce! Act now and get special discounted pricing as a reader of The Drift. Visit www.voicera.com/upstreamgroup.
"Would you look at all those logos! Wow, if those companies are buying from you then I'd better get on board too, right?"
"Oh absolutely! Bring a whole bunch of your managers to the meeting. It'll be so much more productive that way."
"Wait...you mean you're the leading company in your space? Heck, I had no idea! That changes everything!"
"You know, we're just talking way too much about our issues. This is feeling a little too much about us."
"Hey Jenny...call everyone in here please. This guy brought in his general presentation and I don't want anyone to miss it."
"I'm sorry, but there just weren't enough acronyms and buzzwords in this for me."
"Are you sure those are all the products you have? I've got more time."
"Would you mind flipping back to that slide with the map of all your offices? I forgot whether your APAC headquarters was in Singapore or Hong Kong."
"I'm actually just telling you that we're waiting on direction. You actually don't have a chance in hell to get this but I just hate when things get awkward."
"I was confused but those cylinders, arrows and triangles really sorted things out for me. Thanks!"
"Tell me more about your founder! He sounds like a fascinating guy!"
"You're launching a new site? Well by all means come on over!"
"You say your CEO is in town? Shoot, that hardly ever happens! Of course I'll make time on the calendar."
"Wait...that's it? It's over already? Are you sure you don't have a couple more slides?"
We've just released the working agenda for our final Seller Forum of 2018. If you're a qualified digital media sales leader and would like to attend, request your invitation today. There are just 12 seats remaining.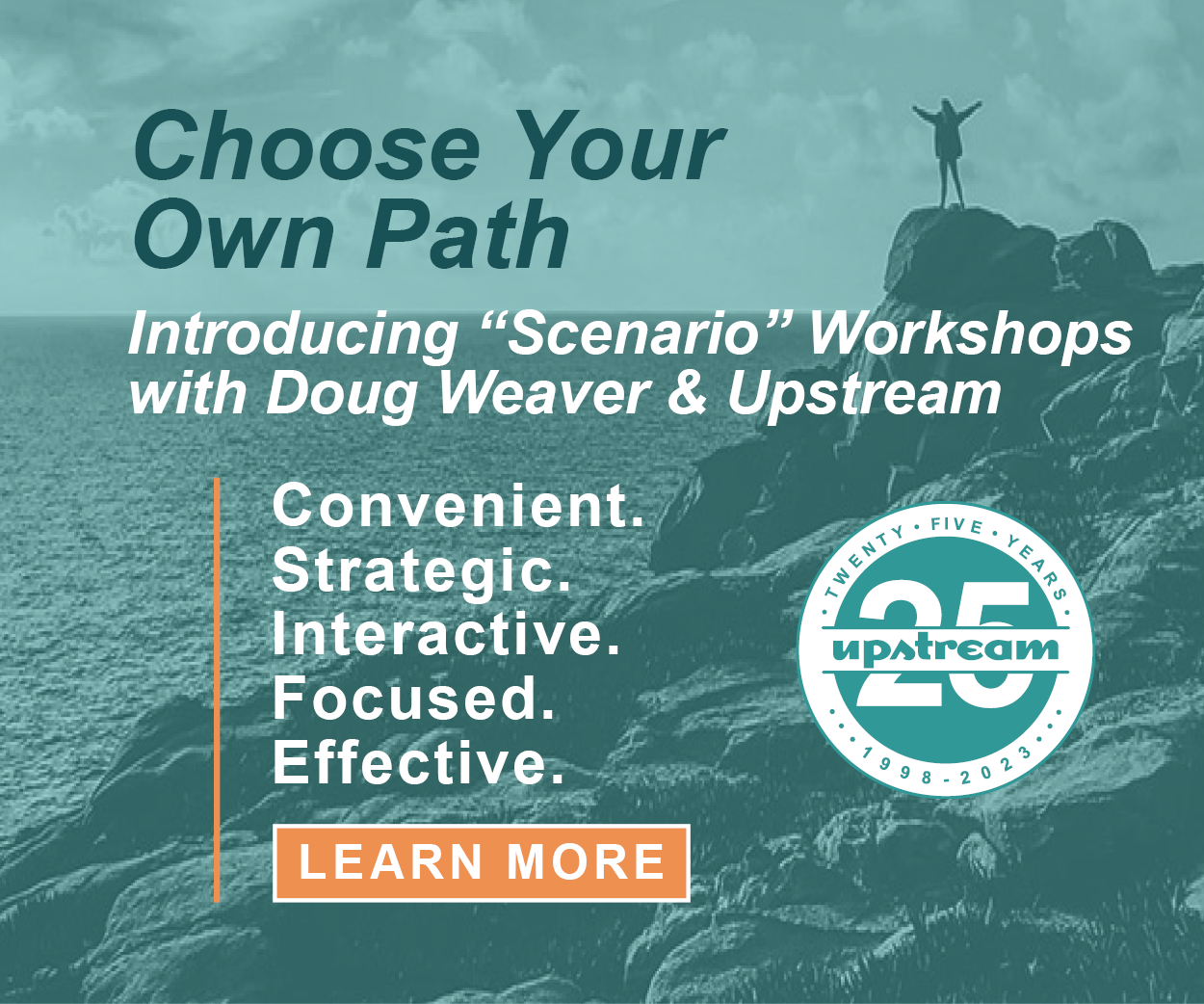 Subscribe to The Drift
Receive actionable insights and perspective for digital sellers sent directly to your inbox.
Search 20 Years of The Drift