It's said that the worst breakups are those where you're not sure exactly what went wrong. The jilted party is left with nothing more than tired platitudes ("Plenty of fish in the sea," "These things just happen," "It's better to have loved and lost...." yada yada yada) and an inclination to demonize the jilter ("I can do much better," etc.) So it is with love and loss in the digital sales world. Good people decide to leave good companies. Like eggs, sometimes they're poached and other times they're just fried. When they do leave, we sometimes demonize them ("Decent producer, but with that list who wouldn't be?") or tell ourselves there was nothing we could have done to save the relationship.
This week's Drift is proudly underwritten by Evidon. Evidon empowers consumers and businesses to see, understand and control data online. Find out how Evidon Encompass can help you improve performance, protect your data and comply with privacy regulations.
Not so fast. I've got a hunch that there's more to know. Was that top seller really so shallow that he left you just for the money? Or was there some kind of tangible/intangible that could have kept her with you longer? Those who fail to study -- and really understand -- history are doomed to repeat it. So as a service to the industry (and to satisfy my own morbid curiosity) I'm posting an anonymous 5-question survey as part of the "Upstream Exit Interviews Project." If you sell digital advertising and have changed jobs in the last two years or think you might in the next six months, take the survey. If you know someone else who fits these criteria, forward this post (or just the survey link) to them.
Having spent an extraordinary amount of time with thousands of sellers over the last 15 years, I believe you're a more complicated lot than some might think. Your decisions about your career involve calculations about viability, quality of life and -- yes -- about your value as a free agent. Whether you're a CRO or a second year account manager, your participation in this survey will help create a deeper understanding of seller movement, and perhaps help company leaders become more proactive and effective in serving the sales talent they have today.
Let's see if I'm on the right track with all of this. Take the survey. And I'll post results and analysis in an upcoming Drift.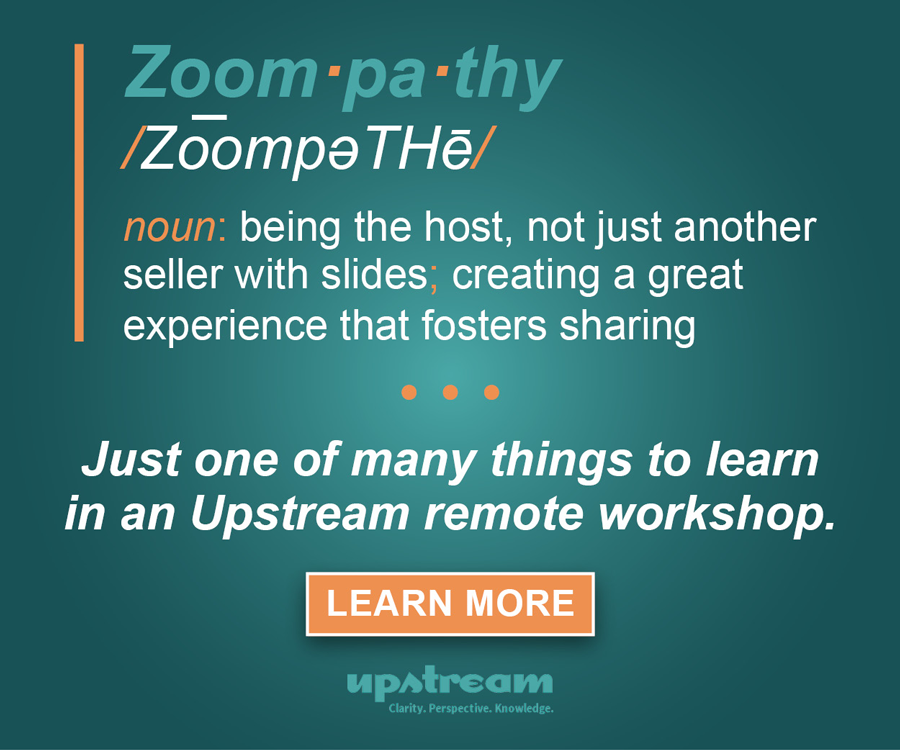 Subscribe to The Drift
Receive actionable insights and perspective for digital sellers sent directly to your inbox.
Search 20 Years of The Drift