Peter Naylor is the Senior Vice President of Advertising Sales at Hulu where he oversees the company's advertising sales and sales operations functions.
Prior to Hulu, Naylor was an Executive Vice President of Digital Media Sales for NBC News Digital where he oversaw properties including NBCnews.com, MSNBC.com, CNBC.com as well as the Universal Audience Platform, NBCU's "first party" online ad network. Prior to his post at NBC News Digital, Naylor ran digital advertising sales for NBC's entertainment and sports digital properties including NBC.com, NBCSports.com, and NBCOlympics.com.
Prior to his time at NBC Universal, Naylor served as the Senior Vice President of Sales for the iVillage Properties, which was acquired by NBC Universal in May 2006. Before joining iVillage in April 2002, he served as Vice President of Sales for Terra Lycos. Previously, Naylor served as Eastern Sales Director for Wired Digital Interactive, an online pioneer of commercial publishing on the Web. Naylor began his career at radio stations WSSH in Boston and WSRO in Marlboro, Massachusetts before taking sales positions with Spin and Vanity Fair magazine.
In the advertising community, Naylor currently serves as the founding Chairman of the Board of Interactive Advertising Bureau's (IAB) Video Center of Excellence. He served as the Chairman of the Board of the IAB in 2012 and sat on the board for over ten years. Naylor also served as Treasurer for the Online Publishers' Association (now Digital Content Next) from 2010 to 2013 and served on their board for over ten years. In addition, he was a founding board member of 212, a New York interactive media trade association.
Currently, Naylor serves on the Digital Marketing Board of Governors for DMG World Media, the Tom Deierlein Foundation and is on the advisory board for numerous companies including Operative, NewCo NY, TripleLift, Advertiser Perceptions and Videonomics. He also was a board member for LiveRail until the company was successfully sold to Facebook in August 2014.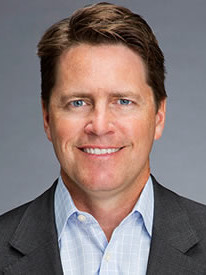 Peter Naylor
SVP, Advertising Sales
Hulu