Katherine Divney serves as SVP, Media Sales for Seeking Alpha, the industry leader in mining the wisdom of the crowds for insights on every topic of interest to investors. Editors curate content from a network of stock analysts, traders, economists, academics, financial advisors and industry experts — all who engage in the community. Katherine leads the sales, operations, account management and ad sales marketing teams for this Israeli-based start.
Prior to Seeking Alpha, Katherine held a number of sales roles at Dow Jones, including Executive Director of WSJ Digital, MarketWatch National Sales Director, and New England Multi-Media Sales Director. Prior to Dow Jones, Katherine worked in sales at Yahoo!, and her 20 year digital advertising career began on the agency side, where she worked at Digitas. She is a graduate of Boston College with dual degrees in history and psychology.
Katherine lives in Westchester County, New York with her husband John and three children Vivian, and twins John & Deirdre. She serves on the Board of Directors for the Financial Communications Society and volunteers in her community for her daughters Girl Scout Troop.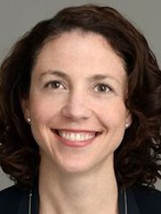 Katherine Divney
Chief Revenue Officer
Investopedia