At Watson Advertising, Jeremy Hlavacek oversees all revenue generation from media, data and technology products that the company builds from the assets of the Weather Company and IBM Watson. Jeremy's clients include marketers, advertisers, agencies, platforms and publishers and his teams cover these markets via industry sales, programmatic sales, data sales, agency partnerships, local partnerships, account management and campaign management.
Prior to leading revenue at Watson Advertising, Jeremy was the Head of Global Automated Monetization responsible for the global programmatic business as well as the data and partnerships businesses. These teams use unique data sets and programmatic advertising technology to drive ad revenue for the company.
Previously, Jeremy helped to build one of the first agency trading desks on the buy side of the programmatic industry – Varick Media Management. As the VP of strategy and business operations, he closed all of the key strategic partnership deals with ad tech companies and helped build out the VMM team.
Jeremy has a passion for understanding and leveraging programmatic advertising technology in order to help businesses in the media and advertising ecosystem drive ad performance and revenue.
Jeremy received his MBA from Cornell University, a Masters in Media & Communication from the London School of Economics and a BA from the College of William and Mary.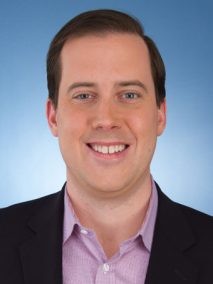 Jeremy Hlavacek
Head of Revenue
IBM Watson Advertising