Jeff Hackett is Senior Vice President, North America Sales at GroundTruth. He's responsible for overseeing and leading the sales organization across key brand categories and agencies.
Prior to his current role, Jeff served as Senior Vice President of U.S. Brand Sales at AdColony, Inc., a mobile advertising platform, and spent 14 years at comScore, Inc. in a variety of sales leadership roles including Executive Vice President, Digital Media.
Jeff's career began at Interpublic Group of Companies (IPG), where he held several roles in media planning across top brands, such as Bayer, L'Oréal, Mercedes-Benz, and Reckitt Benckiser Group.
He resides on Long Island with his wife, Tara, and two elementary school-aged boys. When not in a conference room or on a plane, Jeff can be found coaching his sons' baseball, basketball, and soccer teams.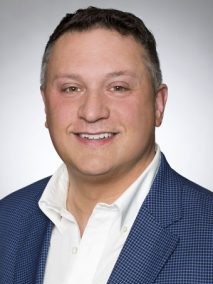 Jeff Hackett
SVP, North America
GroundTruth